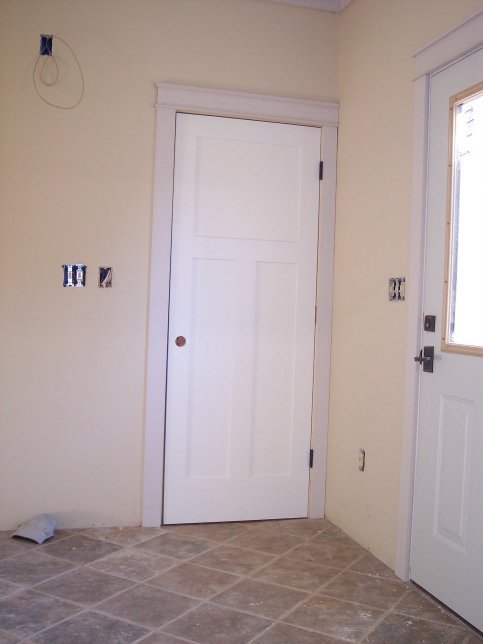 One of the new doors installed.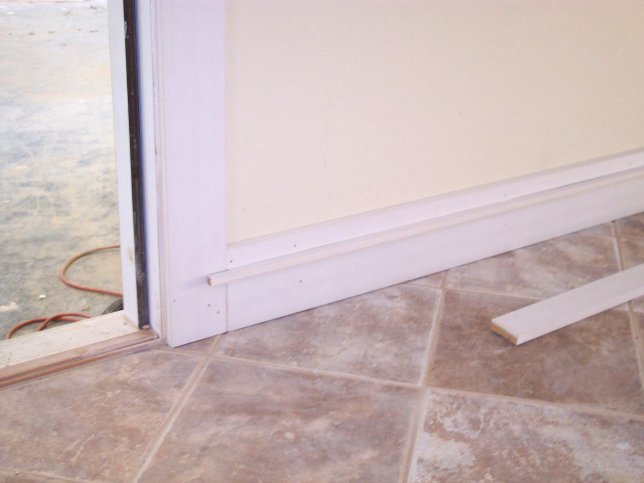 We have trim started! This baseboard still has one more piece to be added, a square moulding at the bottom. A type of shoe moulding. We had to order something else to make it out of. The MDF wouldn't cut that small very well.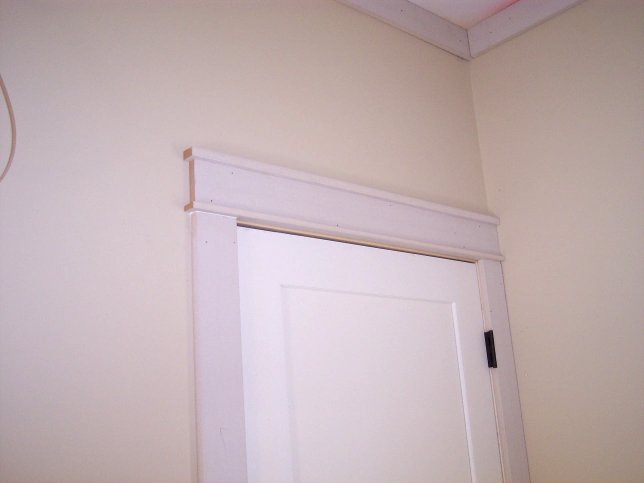 This is the trim at the head of the door.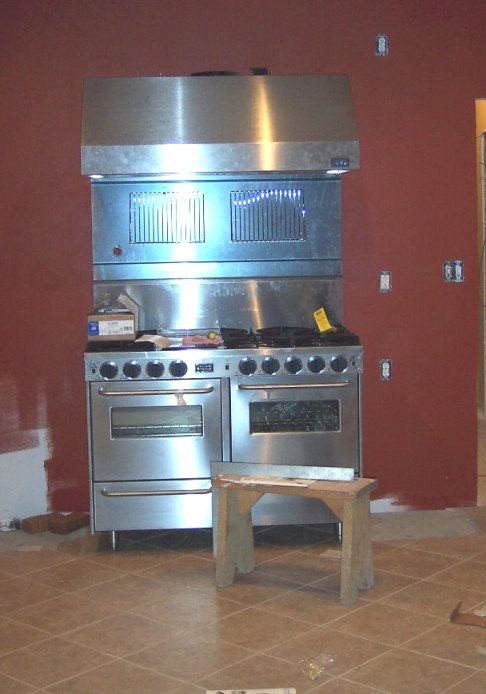 The new stove is in place along with the back splash and hood. Man was that job to install!