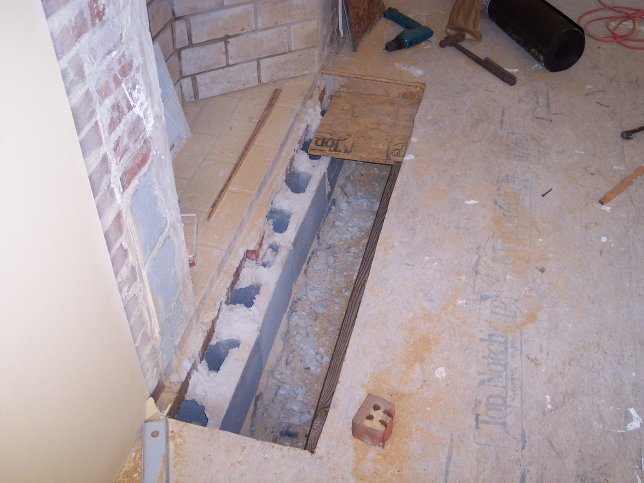 I had to cut out the opening for the heart in at the fireplace. One of those things that should have been done but.....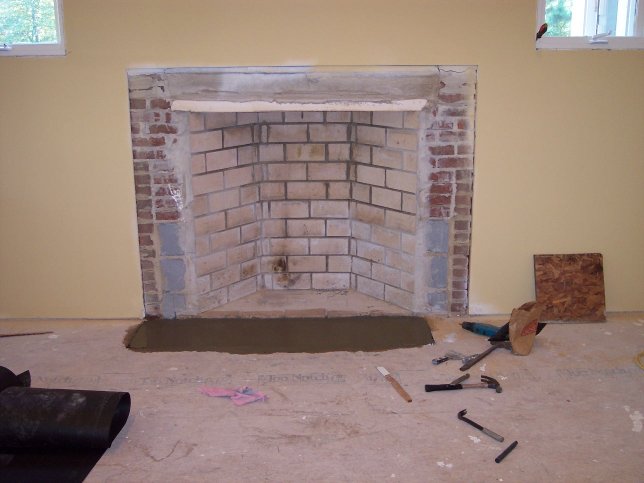 The finished product. As you can see when they framed up the opening they kind of missed. Good thing is they got it in front of the firebox where it matters. I sure would be mad if I had to reframe that opening.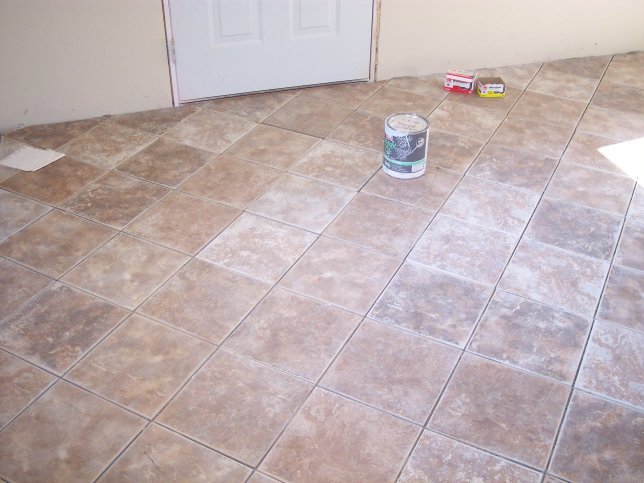 Laundry room tile in place. Just needs to be grouted now. Funny thing happened when installing this tile. I only misscut one piece of tile which is very good. I usually have 2 maybe 3 I mismeasure. As I was finishing up I started to count and I was 1 tile short! Fortunately the tile varies so in color from box to box I managed to take one that was left over from another room it blends perfectly. Can you spot the tile? :-) Bet you can't. And now it's not the one on the far left side under the piece of paper.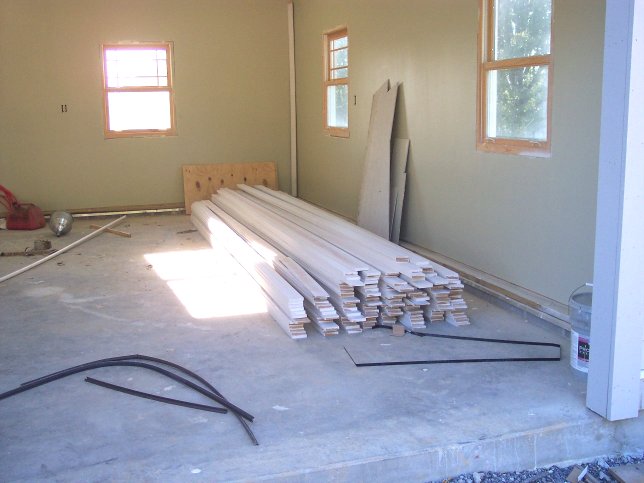 Large pile of MDF for the crown moulding, window trim and baseboards. Amazingly enough I still have to buy some real wood for two rooms!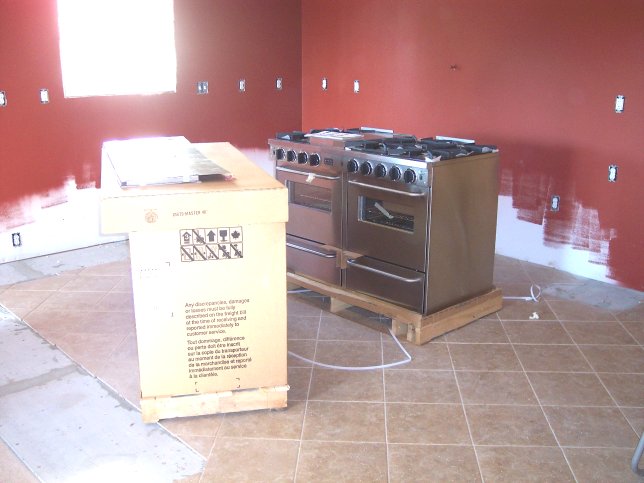 Here is the 5-Star range sitting in the kitchen. Now we just have to figure out how to get it off the pallet onto the floor. It's heavier than the cast iron tub is! If we can and I slide it in place I can start to install the hood and back splash.