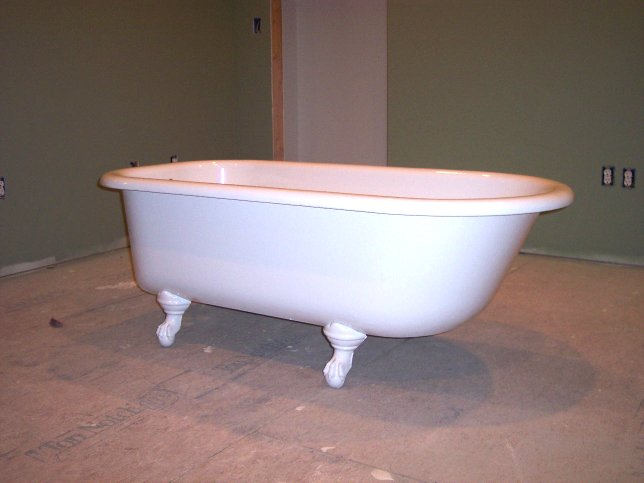 We finally got the new-old tub. It sitting in my office at the moment. It wasn't as heavy as I expected but it's heavy. I would guess under 200 lbs.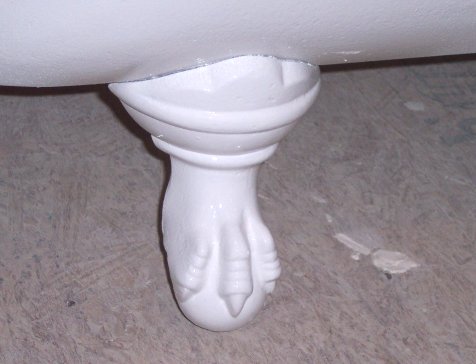 This is a detail of the feet. I think it's one of the better looking ones I have seen.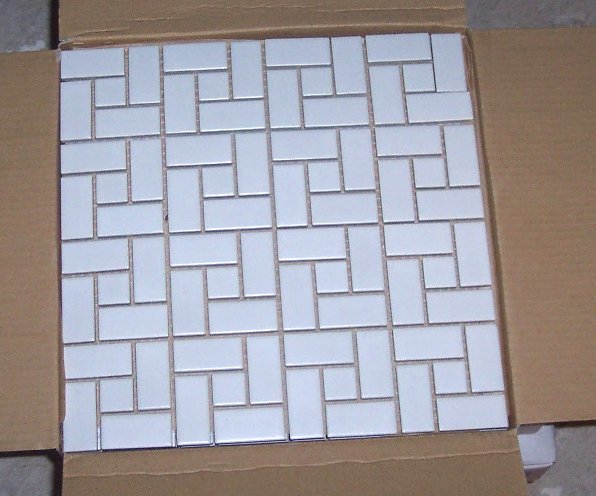 This is the ceramic tile for the bathroom floor. The pattern is called pinwheel. It's an old pattern I have seen in many older homes in the area. It's perfect for the bathroom floor. We are looking for old or old looking fixtures for this bath. We want this to add to the illusion of age in the house.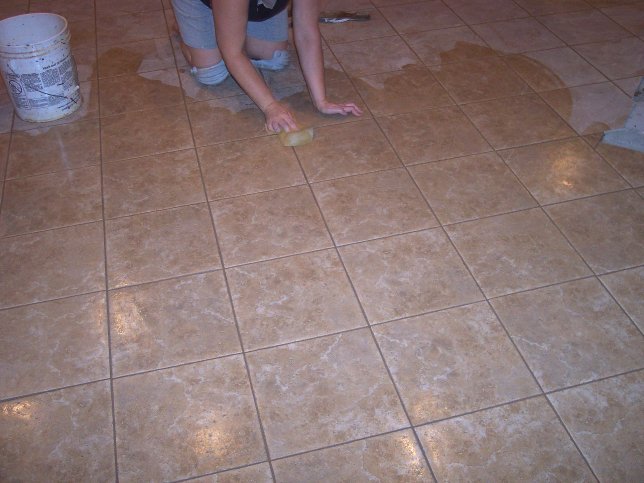 Speaking of tile.... Someone who shall remain nameless in this photo is cleaning the Kitchen tile after grouting. This tile really looks good.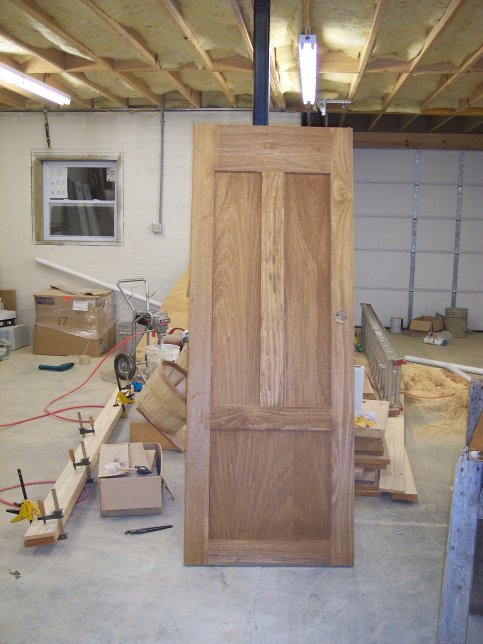 One of the my office doors. I think this is the closet door? But you can see the stain color came out well for popular. As I said in the Blog I was very concerned when I started staining these. But it turned out OK. Not great but nothing to really complain about I don't think.