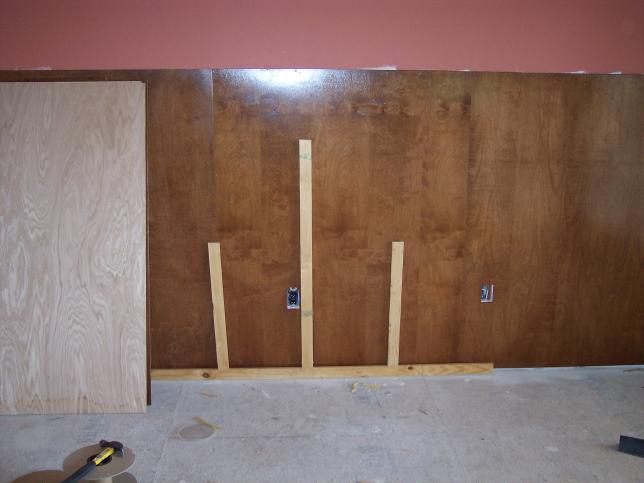 Dining Room wall panels in place. I am going to add some rails and stiles on top of the panels. I took some scrap 1x2's and placed them against the wall to see what it would look like. I think the the stiles need to about 3" wide. These seem to narrow to me. The baseboard will be about 4" tall. On the top I am going to make a plate rail that my wife can literal stand plates on if she choices. First I have to buy some birch to make all this from.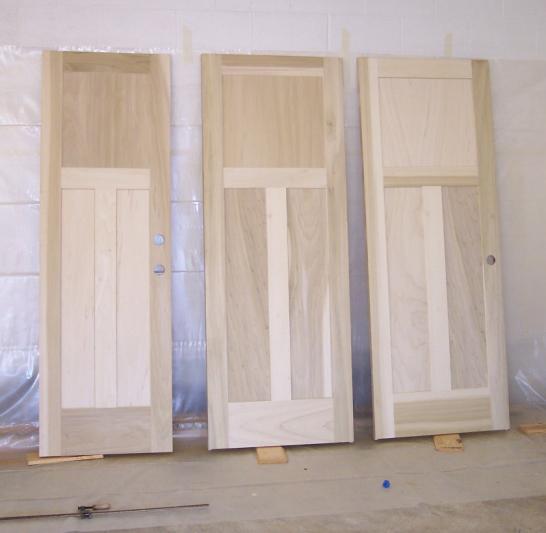 Interior doors! I have them sanded and ready to paint. Will probably go back tonight and paint them. Only have two colors to deal with. Of course some doors have a different color on each side.
I have two doors for my office that I have to stain. I chose to save a little money and go with popular because I don't like the wide grain the way most oak is cut. Plus all the other options were very high priced! That may prove to be a mistake.The wood varies in color MUCH more that I expected and it is going to be hard to stain it and it look consistent.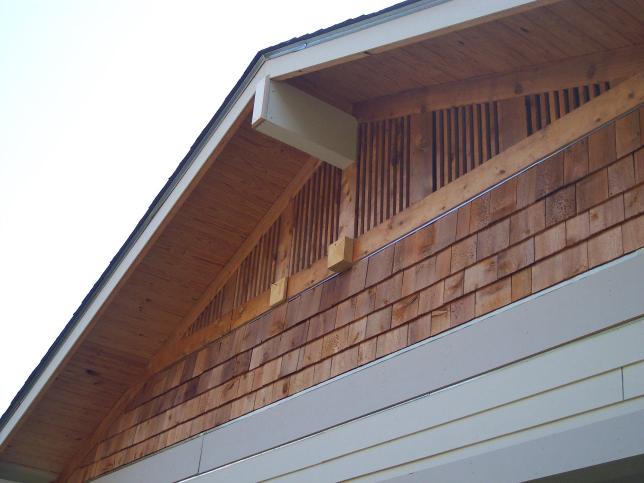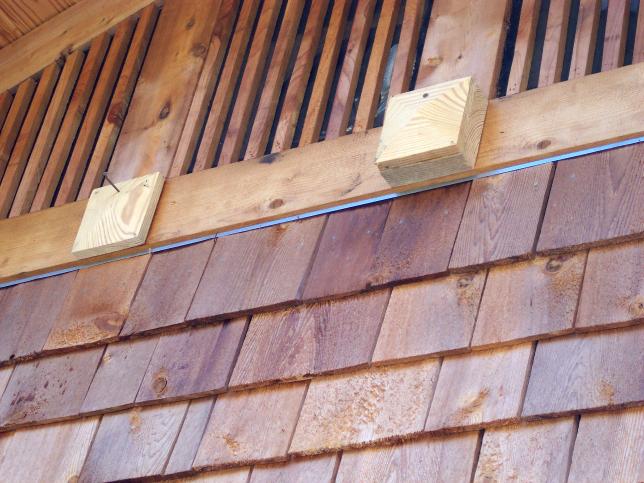 I'm not sure if you can make out the detail in these photos or not. This is a trim piece that goes on the eve vents. The ends are cut on a slight angle and come to point. I had almost forgotten about them till I was looking at the plans for details on the porch columns (which I have not been able to work one). I made these two and I am not happy with either one. The short one is to short and the long one is to long. So I have boards glued up in the shop that is in between these to make them from. I decided to just use yellow pine and paint the backside before I put them up. When I install them I will use a boating trick and bed them in caulking. If I can keep water from behind them there should be no problems with rot.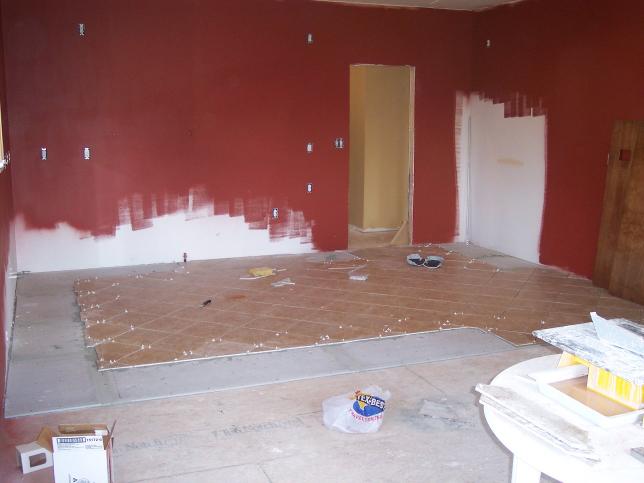 We have the kitchen tile and the Master Bath tile in place. This is a photo of the kitchen. As I have said once before we didn't bother to paint the walls where the cabinets go. But it it did occur to us last night that we need to paint behind the stove since it is open at the bottom. No one would probably ever see it but.....