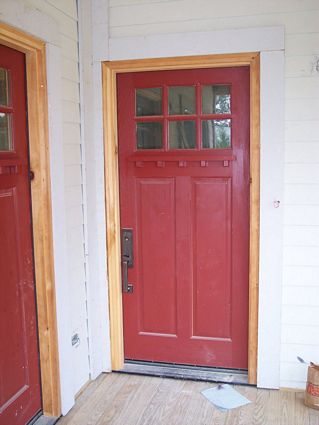 The mantle mounted on the front doors. I am so glad to see these in place finally!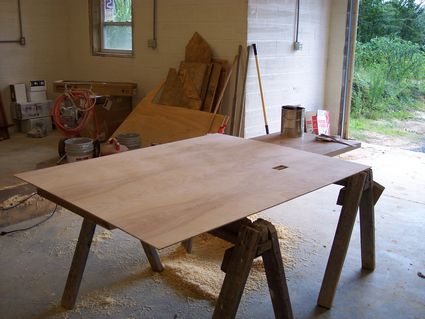 Paneling for the Dining room sanded and ready to stain.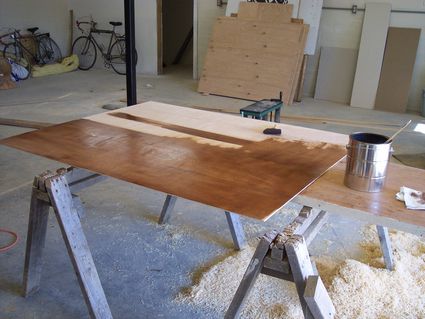 First coat of stain going on.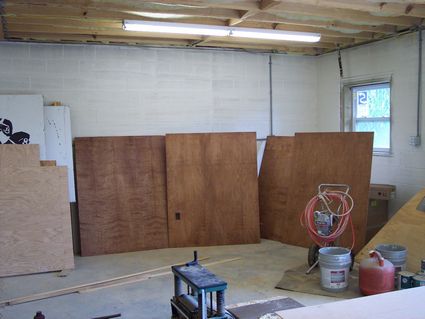 Stained panels drying along the wall.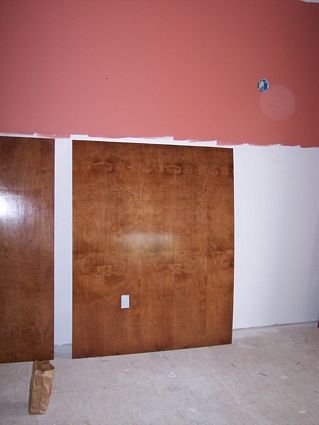 Two coats of stain and four coats of clear shellac latter.
Need to let the dry for a day or so before putting them on the wall.