I love getting photos of your finished kayaks. I try to post them on my Facebook page but sometimes I get behind and sometime I loose photos you send me. But I appreciate them and encourage you to send them me. You may not hear from me, but I love them!
Now this project…. well, lets just say this one is a little different!
I received an email from Kenneth :
"I used your polyester material to cover a velomobile body, I know it is not a kayak, but the construction details are very similar to Inuit Greenland thinking. The body will be used to cycle round the UK for 4,500 miles."
Needless to say he had my attention! I spent many an enjoyable hour peddling bicycles around the countryside. No telling how many thousand miles I have ridden but times change, drivers change and not for the good. The thought of cycling with today texting drivers just terrifies me, so my cycling days are pretty much over. But this, I had to see! I quickly wrote him back and wanting to know more.
This was way cooler than I ever expected!!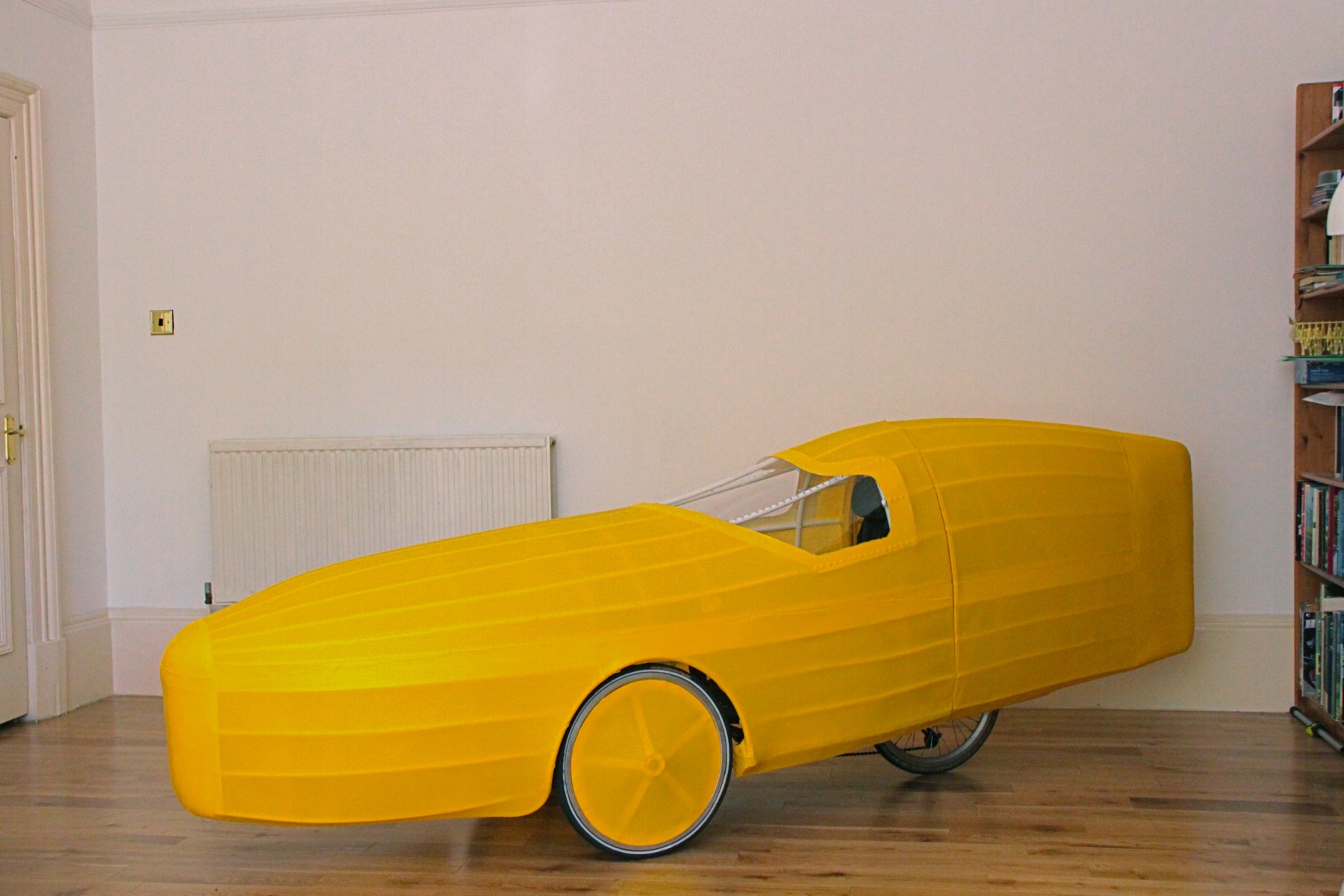 If you want to know more I suggest you go to his blog about he build. I have read it and I am very impressed!!